A meet the customer event was organized by Phillip Schwartz of MAS Sales NY where Sarva Bio Remed, LLC along with other manufacturers and manufacturers representatives participated to introduce our products and services to their customers. The event was held in front of MAS office in New York and many customers visited the tables to gather more information on products offered by these manufacturers. We were pleased to find that almost all the heating oil customers of MAS are regular users of VaporRemed. We introduced AgroRemed that has been used for cleanup of fuel oil contaminated site at a terminal in Virginia, along with SpillRemed (Industrial) for remediation of releases of oils in storm water containment ponds and HydroRemed for treatment of groudwater contaminated with free oil/product.
The shop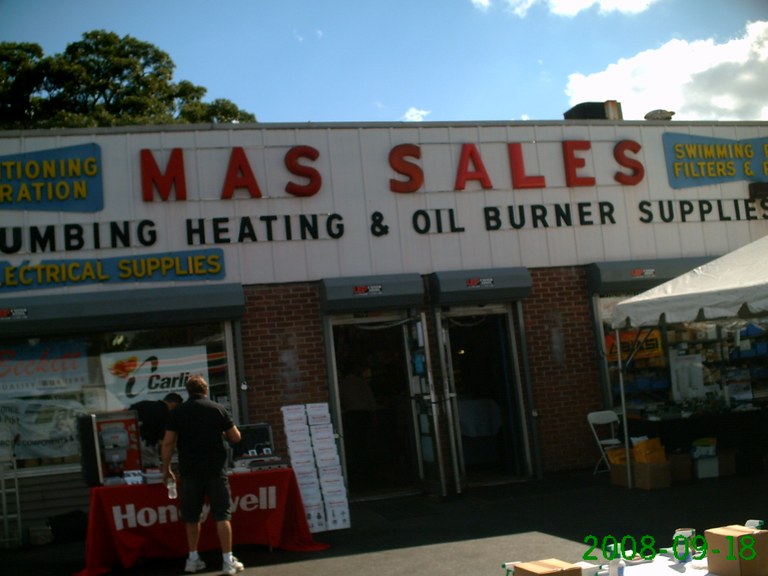 MAS Sales is a supplier of heating oil and plumbing material to the companies and home owners in Long Island, New York
Another view of the shop with Phillip in foreground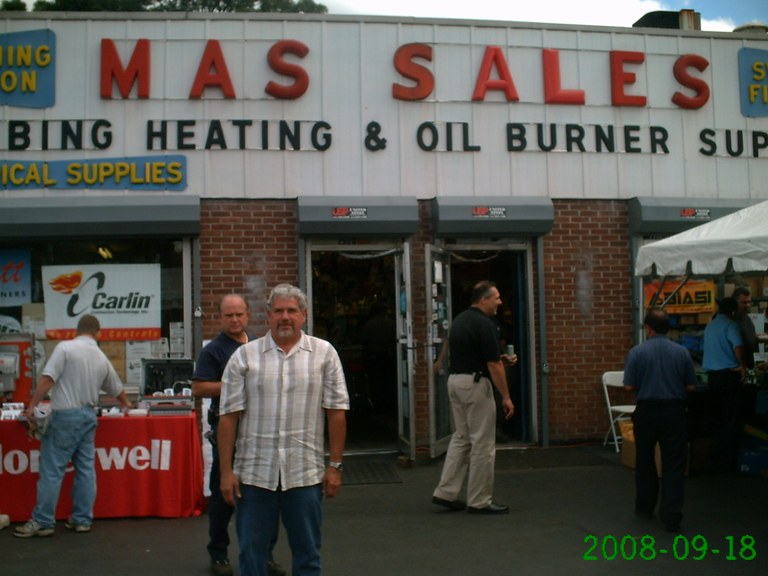 Phillip Schwartz, the owner of the MAS Sales is very active in the community in reaching out to all the heating oil companies and service agencies, manufacturers and meet their requirements and has a direct delivery service to the companies. It is a one stop shop for all the heating and cooling requirements for heating oil companies, environment cleanup agencies and home owners who could just walk in the store for their requirements. They are stockists of VaporRemed to meet any type of heating oil or fuel oil spill and the odor problems due to minor spills or from accidental splashes or releases of heating oil in homes.
VaporRemed table at the meet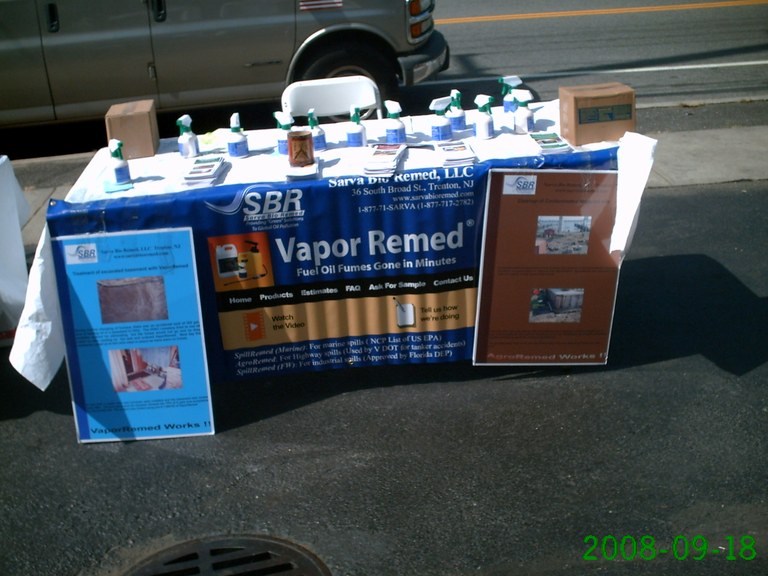 Sarva Bio Remed, LLC displayed different products of direct application to the heating oil companies and other customers in meeting odor issues as well as on-site remediation of minor spills of oil in soil using AgroRemed.