Just before Christmas of 2006, a home owner in New York found a heating oil spill on his hand and since it was not a very major oil spill, he decided to do his own Do-It-Yourself spill cleanup. The spill had reached a very large area in the basement and it was producing copious fumes and he had to use blowers and fans to get rid of the strong odor. Next thing he did was to surf the web and search for a working solution and he contacted us telling us that he would like to pick up 1 gallon of VaporRemed and that he is driving down and requested us to meet him at the nearest point near the freeway. He sent us photographs to give us an idea of the situation. He used VaporRemed and not only the odor was gone almost immediately he did not have to worry about any residual later on and has no complaint even to date. If the action is immediate the costs are lower as can be seen in the case of this resourceful home owner.
Heating oil tank and the spill beneath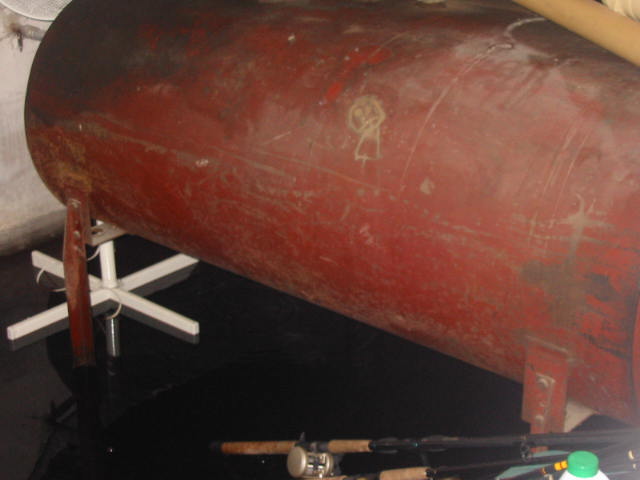 Area below the heating oil tank showing oil below and around the tank.
The blower trying to direct dodr away from living space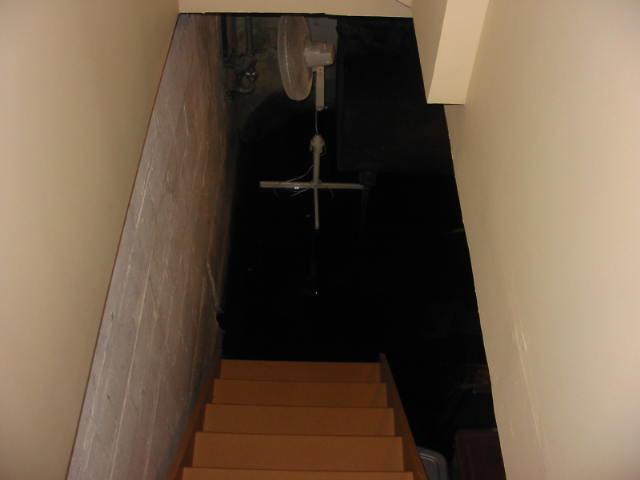 The location of the fan below the stairs and continuously drawing fumes away from the living room above.
Basement office space flooded with oil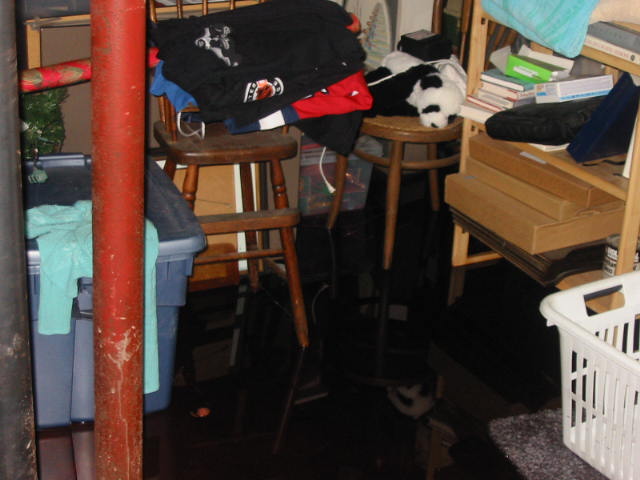 The oil below the desk and chairs and other office furniture.
Another view of the spill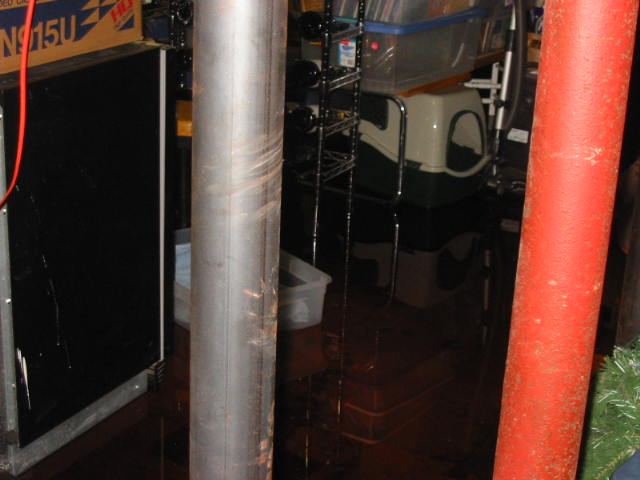 All these photographs were taken at 5.42 in the morning and the home owner immediately began looking for the product and the supply. It is amazing that there was no panic and once he knew what was needed and collected 1 gallon of VaporRemed and sprayed the entire area after first mopping the free oil from the entire surface. One gallon did the job for him and he just did not have to reorder any more of VaporRemed and remains our happy customer.