A heating oil company had overfilled the heating oil tank resulting in a small spill that had not only formed a stain on the concrete but produced strong odor of heating oil impacting the health of his mother. While surfing the web he found VaporRemed and inquired whether it would do the eliminate the fumes or would it simply mask the odor and heating oil smell would return again as was his experience. He then ordered 1 gallon of VaporRemed and sprayed on the surface impacted with spill. In less than one hour he could detect that the odors were gone. However, since the spill had gone deeper into the concrete, he was advised to repeat the application multiple times. He has not had any complaints from his mother about the smell after VaporRemed was used in September, 2006.
Basement showing the area affected by the spill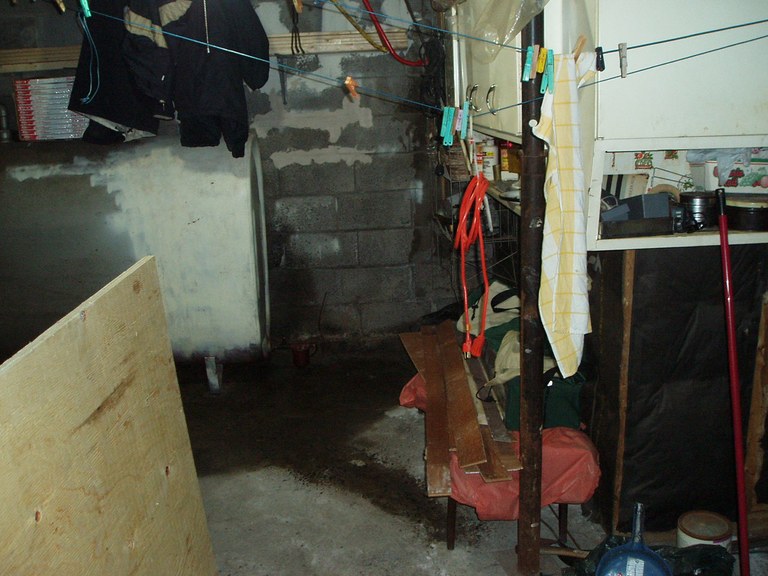 The photograph of the area before application of VaporRemed.
Spill had also stained the wall of the basement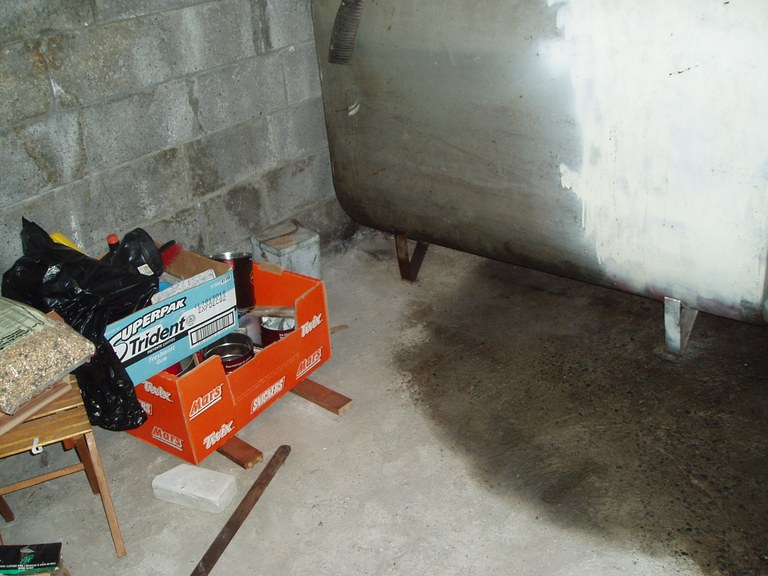 These two photographs show the area of stained concrete and the wall and VaporRemed was applied both on the wall and the floor.
One more view of stained wall
The home owner applied VaporRemed and since it was an old spill that may have gone deeper into the concrete he used multiple application. The odor was gone in less than one hour and there is no complaint of odor of heating oil.