We recently converted our oil boiler to gas and the heating crew could not remove the half-full, 250-gallon oil tank until one week later. Hence, we had an open fuel oil tank (the pipes were removed) and strong oil fumes inside our home. As a result, our dog and cat became ill within a few hours. Upon receiving and spraying the VaporRemed, the fumes quickly disappeared and the animals recovered. After the fuel oil tank was removed, we sprayed a few final applications of VaporRemed and now, everyone in the household is breathing happily and without any adverse effects … thanks for creating such an amazing product!
Trenches between two homes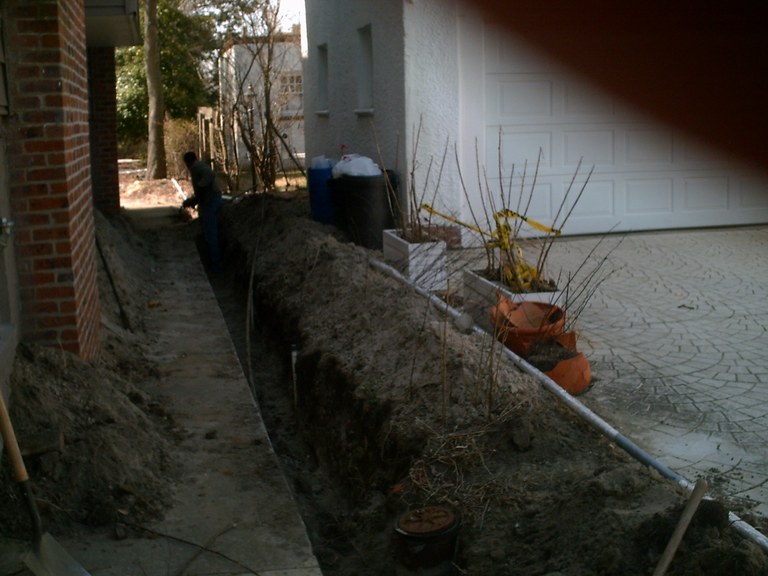 A trench was made between the two properties and the contaminated soil was exposed for application of VaporRemed.
Application of VaporRemed in the monitoring well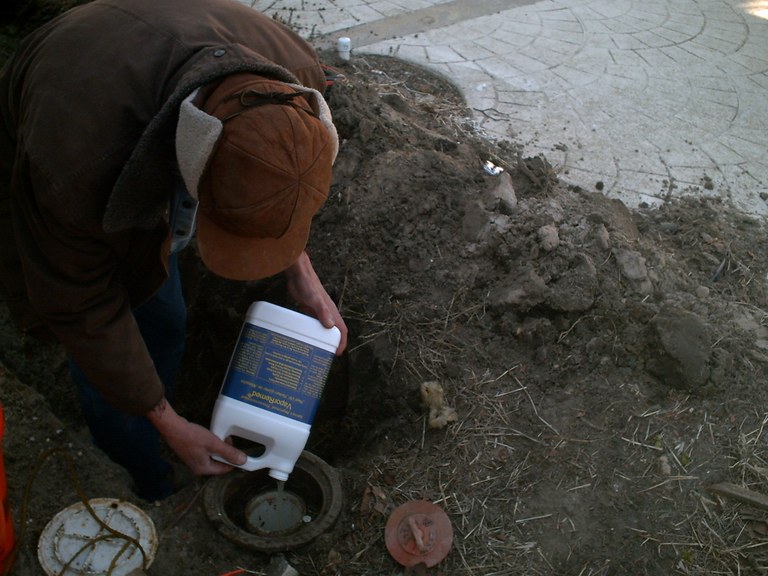 VaporRemed was added into the shallow ground water through monitoring wells to address residual contamination in ground water.